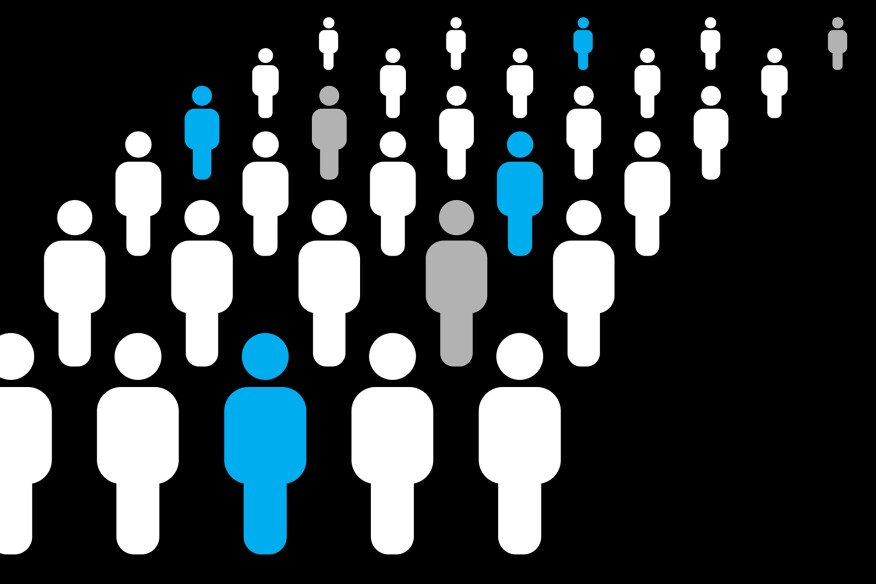 Architects have always been researchers, interviewing clients as well as seeking new materials and design methods. But as architecture has become more sophisticated and technology-driven, so too has the investigative process. In an effort to gather client and community feedback, designers are increasingly turning to social media, engaging with consultants, and relying on surveys. Below, several architects share their different approaches to crowdsourcing data to ensure the satisfaction of their ultimate client: the occupants.
Pre-design Consulting
When Oregon Health & Science University (OHSU) received a historic $1 billion donation in 2015 to build a new cancer research center, leaders of the Portland medical school knew they wanted an innovative building that represented the future. Local firm SRG Partnership was hired to conceive the design, but only after Seattle's B+H Architects and Advance Strategy—B+H's in-house pre-design workplace consultancy—crowdsourced specifics on the researchers' needs. "If the building was to serve as a transformational platform, there was some value in looking at how the work gets done," says Advance Strategy director Bryan Croeni, AIA.
B+H Advance Strategy began studying healthcare architectural trends and shadowing OHSU's scientists to determine workplace habits and patterns of use in existing buildings. They identified two major types of researchers: experimentalists, who are prone to more movement and conversation; and computationalists, who conduct more sedentary, computer-based work. Croeni and his team team compiled data confirming what they already suspected: Younger researchers were gravitating toward computationalist trends of movement. Because OHSU would increasingly be competing with tech companies to attract top talent, and therefore needed to prioritize more dynamic seating spaces. "There was initially some pushback, but I think [our recommendation] impacted their thinking," Croeni says.
Creating a Feedback Loop
In a 2015 TED talk, Marc Kushner, AIA, a partner at New York firm Hollwich Kushner and a co-founder of the online architectural database Architizer, discussed how crowdsourcing through social media allows architects to connect with the future users and occupants of a building long before construction begins. "We are living on the verge of the greatest revolution in architecture since the invention of concrete, of steel, or of the elevator," Kushner said in his talk. "And it's a media revolution." By fostering a more educated audience through social media communication, architects can both build a market for new designs and pursue technological innovation and new stylistic paradigms, he said. "Architects already know how to make buildings that are greener and smarter and friendlier. We've just been waiting for all of you to want them."
But Kushner also believes crowdsourcing can help architects make smarter product and design choices. For example, Architizer is creating a new database and social-media initiative where architects can rate materials, just as one would for movies or consumer goods. "There's no feedback loop," Kushner tells ARCHITECT. "My firm chooses tens of millions of dollars worth of products, but we don't have any one rating for any of them. I just bought a whistle for my kettle and there were like 500 reviews online. But when I'm specifying windows and flooring and finishes—and putting my reputation on the line—I don't know if people like them or if they work well."
Employee Research
Crowdsourcing can also apply to other types of information gathering besides master-planning research. In 2013, Washington, D.C. architecture firm Hickok Cole introduced an in-house initiative called iLab that awards research grants to employees to foster in-house engagement and innovation. Of the five projects completed thus far, staff architect Mercedes Afshar, AIA, researched a plant-nurturing hydroponic form that can be attached to an existing façade and is designed to conceal nutrient feeder tubes, water pumps, and other functioning parts. Another grant recipient, staff architect Abigail Brown, AIA, pursued modular construction innovation in mid-rise housing. "We wanted to allow people to pitch something they're inherently passionate about," says associate principal Elba Morales, Assoc. AIA. "The most interesting thing is all these ideas are bottom up."
Although Hickok Cole doesn't necessarily plan to incorporate the results of every type of employee research into a client project, "there's always a deliverable," Morales says. "It could be a paper or a book or a prototype, but there's something tangible that goes with it."
Post-Occupancy Evaluation
Chris Lambert, a Chicago-based vice president for workplace strategy at CannonDesign, says his firm, like B+H Advance Strategy, aggregates large sets of data before, during, and after the design process by shadowing workers to learn behavior or leveraging data across clients.
But Lambert suggests the biggest opportunity to influence the profession through crowdsourcing and data-gathering may lie in post-occupancy evaluations. For commercial projects, Cannon routinely asks clients how they spend time in their new workplace and to identify design barriers to their jobs. Specifically, he wants to know "what percentage of time do you spend at your desk, at a colleague's desk, in a meeting room, in a social hub, elsewhere in the building, at a client's location, working from home?"
By maintaining a detailed database of the responses, Lambert and his team gain broad insights into client needs. "Designers are not especially good at going back to our clients and understanding the impact," Lambert says. "We try in almost every case to build in some post-occupancy evaluation. The value we're proposing is not just collecting a lot of [data], but collecting the right data and using it in an impactful way."