This week, we have projects to share with you from the wetlands of New Jersey to the glittering cities of Shanghai and New York, from a luxurious club in India to a nature-inspired apartment building in the Pacific Northwest. As always, in addition to the projects we choose to give more detailed coverage to, we like to showcase some from the architecture firms that share their projects with us directly—each and every day. The Project Gallery is a user-generated portion of our site where firms upload their latest projects. So far, we have more than 14,000 projects, making it a wealth of great design information.
In this space, each week, we give thanks to the firms who share their work with us by sharing a handful of the coolest new projects to join the gallery with you.
The Salt Box Residence, in Mantoloking, N.J., by Parnagian Architects
This 2,400-square-foot house, "sited in the low-lying, flood-prone salt marshes of New Jersey's Barnegat Bay," was designed to be "a lasting replacement for a multi-generational family home that had been damaged beyond repair during Hurricane Sandy."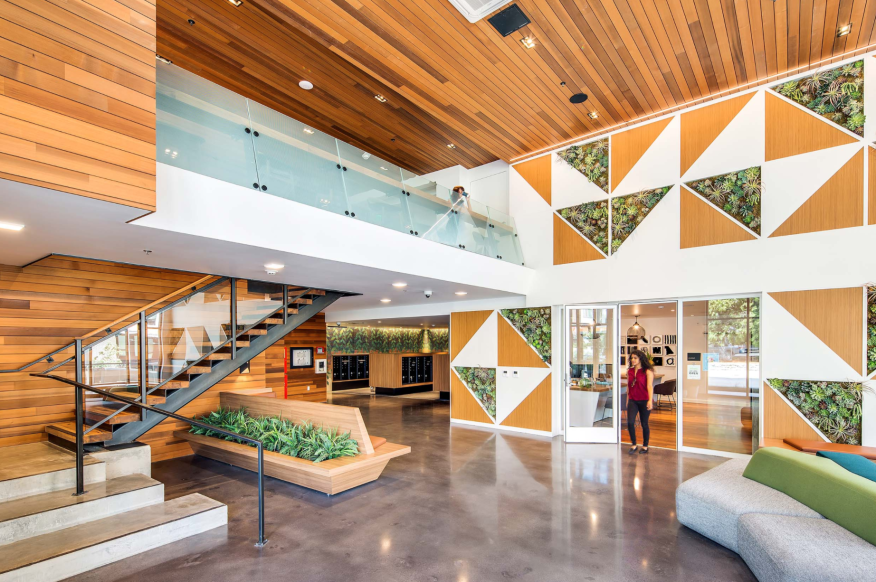 Cypress, in Seattle, by Runberg Architecture Group
"Healthy living and a strong connection to nature are evident in the main staircase. This welcoming, sunlit space overlooks a park, while natural materials—such as cedar and brick—evoke the building's Pacific Northwest regional architecture."
Focus Advertising Agency Headquarters, in Shanghai, by Yushe Design
Using a design concept of "books: the vastest source of knowledge," this new headquarters is for "a native Chinese advertising agency who wants a more distinctive office for its new business development based on its enterprise culture—always armed with a vast number of knowledge."
Skyline Tower–Hill West, in Queens, N.Y., by Hill West Architects
"The tallest building in Long Island City, Skyline Tower will rise 67 stories. The 800 condominium units will have unparalleled 360 degree views of Manhattan and the surrounding skyline."
Hill House, in Seattle, by Hybrid Architecture
This house overlooking the Pacific Northwest city is "designed to take advantage of the hill it sits on."
The Quorum, by Gurugram, India, by Studio Lotus
This members-only club serves as "an urban refuge that allows a seamless transformation from work to play whilst offering an energizing social and creative environment that puts its members and their guests at the centre of a unique and curated experience."
Sproule Rowen, in San Francisco, by John Lum Architecture
This house's "third-floor addition was designed to capture the stunning views of the Bay and Marin Headlands toward the north, as well as the untamed landscape of Tank Hill toward the south."
Deep Dive, in Seattle, by Graham Baba Architects
This "luxurious new bar in Seattle—loosely inspired by the worlds of Charles Darwin and Jules Verne as well as a dash of 1920s speakeasy—seeks to capture the human spirit of curiosity and imagination."
Edmonton Valley Zoo Children's Precinct—The Above Zone, in Edmonton, Alberta, by The Marc Boutin Architectural Collaborative
This master plan for a new children's section at Edmonton's zoo got an Honorable Mention in our 67th annual Progressive Architecture Awards for its "immersive spatial experiences through the air and sky to bring visitors in close contact with the animals." Learn about all of the 2020 P/A Awards winners here.
Want to see your firm's work in this space in the future? Sign up for an account with our Project Gallery, add your firm, and upload your projects. Just go to the home page for the gallery and click on Create a Project.