This story was originally published in Architectural Lighting.
IntelliMax, MaxLite • This wireless lighting control system, which uses the Zigbee protocol, offers full functionality including occupancy sensors, dimmers, and daylight harvesting. The system uses Cortet wireless technology and can operate independently, or through the cloud to collect data. IntelliMax is compatible with Leviton wall switches as well as components from other manufacturers. • maxlite.com
Wattstopper Commercial Equinox User Interface (UI), Legrand North America • For use with the company's Wattstopper architectural dimming platform, this software provides a user-friendly graphical interface that allows occupants, as well as building and facility managers, to control a host of lighting and shading functions simultaneously. The UI includes a series of intuitive buttons for control features that can scale a system from room to building. The program tracks energy usage and can be set to include dynamic white and other color temperatures for circadian lighting applications. Equinox UI is available for in-wall touchscreens, or can be downloaded onto a smartphone or tablet. Commissioning is done via the company's Design Center (3.8.0) software. • legrand.us
Lumina RF Standalone Room Controller System, Leviton • Designed for LED lighting retrofit applications, this wireless room controller system is compatible with Philips' EasySmart technology-enabled InstantFit LED T8 lamps. The system features wireless dimming, occupancy or vacancy sensors and photocells, multizone daylight harvesting, scene control, and keypad room controllers. The keypads come in one-, two-, four-, or eight-button configurations, and can serve as remote keypads for three-way switching applications. System commissioning is done via the Leviton Neuron app. The system also meets lighting control requirements for ASHRAE 90.1, IECC, and California Title 24. • leviton.com
Lightcloud, RAB Lighting • Lightcloud is a wireless commercial lighting control system that includes a variety of components such as occupancy and daylight sensors, gateway power hub and controller, dimmers, and touchscreens. The system reports real-time and estimated power usage, and features an encrypted 3G connection for secure networking. A wall-mounted, 10"-wide touchscreen or an in-wall dimmer allow users to switch and control fixtures connected to the system. California Title 24–compliant, according to the manufacturer, Lightcloud is the first lighting control system to be qualified by the DesignLights Consortium. • rabweb.com
nLight Eclypse, Acuity Controls, Acuity Brands • nLight Eclypse is an IP and building management interface for Acuity Control's networked digital lighting control systems, nLight and XPoint. The BACnet Building Controller–listed device provides nLight and XPoint luminaires and controls with remote software programming as well as schedule management. A single nLight Eclypse module can manage up to 750 devices using multiple protocols, like Modbus and BACnet/IP, that allow for integration into existing building automation systems. The interface can be used with SiteView Energy, the company's digital platform and power meter that monitors devices and energy performance. • acuitybrands.com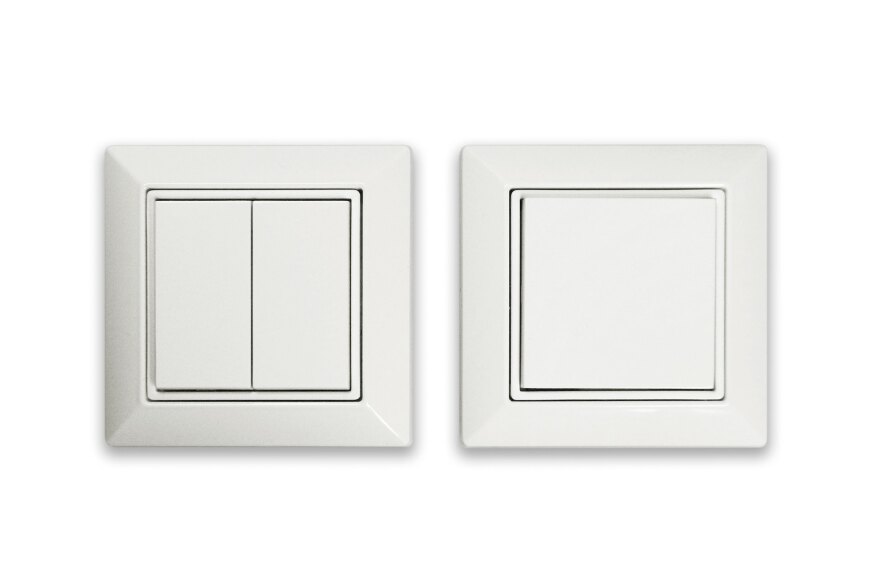 Easyfit, EnOcean • This line of wireless and self-powered LED lighting control wall switches for Bluetooth lighting systems is suitable for new and retrofit applications. Easyfit works with lighting systems from Casambi, Silvair, and Xicato, and the switches are available in two versions: standardized 55mm-square frames and Easyfit switch for North America. Available in single- or double-rocker pads, the interface offers switching, dimming, and temperature control through pushing and releasing the rockers in long or short intervals—made possible by an electro-dynamic energy transducer. A single rocker pad measures 4.95" long by 3.21" wide; a double rocker measures 4.95" long by 4.52" wide. The switches can be commissioned using Near Field Communication. • easyfit-solutions.com
This article originally appeared in the 2017 Sept/Oct issue of Architectural Lighting under the title, "In Control."
To read more stories like this, visit Architectural Lighting.

More about Legrand
Find products, contact information and articles about
Legrand
More about Leviton Mfg. Co.
More about Maxlite
Find products, contact information and articles about
Maxlite