When it comes to elevating luxury in the kitchen, the options are limitless. In many homes, indulgent kitchens have beautiful decor, spacious surfaces and state-of-the-art appliances. But most importantly, the kitchen is designed in a way that makes the homeowner excited to prepare meals, host parties and more!
Essentials of a luxury kitchen
Some homeowners prefer a traditional kitchen with warm lighting and rustic features while others dream of a modern space with glass and sleek surfaces. Luxurious elements have a place in the unique style of any kitchen.
When choosing materials that bring a touch of grandeur to the kitchen, homeowners look for durability and sophistication like granite countertops, ebony cabinets and stainless steel appliances.
Appliances with technology such as touch screens, automation and energy efficiency enhance the kitchen experience. Along with a built-in refrigerator and induction stove, homeowners may consider installing an undercounter ice machine.
Home ice machines, such as those available from Scotsman Ice Systems, assure that homeowners have ice for their favorite beverages whenever they want it. And they can choose from machines that produce crystal-clear cubes perfect for cocktails or crunchable nuggets that add the ideal amount of chill to a glass of lemonade.
From casual comfort to extravagant elegance, luxury kitchens have everything a family needs to host, cook and gather together.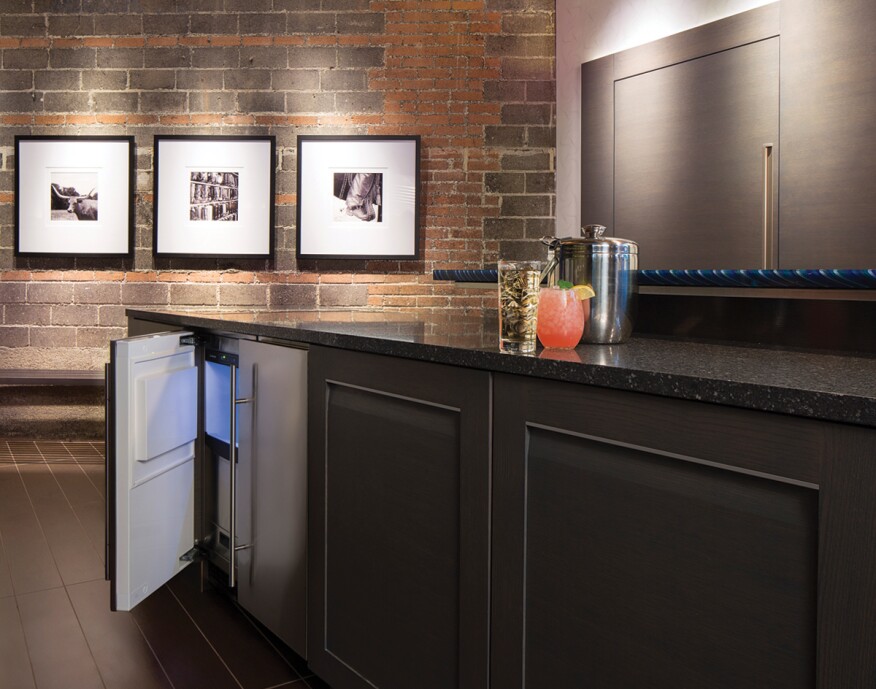 Utilizing luxury in the kitchen
For many homeowners, a beautiful kitchen goes hand in hand with an active social life. Large kitchens are the perfect backdrop for any event, from a simple summer barbecue to a classy holiday soirée.
To host gatherings that go as smoothly as possible, many homeowners put trust in their appliances. Double ovens allow homeowners to serve guests warm food, and home ice machines provide ice at the ready for everyone's beverages. Such appliances keep pace with the party while showcasing style.
Others prefer to treat their kitchens as serene escapes. For such spaces, homeowners choose spacious cabinets, a comfortable dining area and adjustable lighting. They use their appliances to make the most of their time while preparing wonderful meals for their families. When it comes to utilizing their ice machines, they prefer to use the ice for small batch cocktails for close friends or for special treats for their children.
No matter how they choose to utilize the kitchen, homeowners appreciate the style, surfaces and appliances such luxurious spaces have to offer.
Designing luxury kitchens
When helping clients design their dream kitchens, consider how the elements they choose will affect the overall aesthetic of their homes. Be sure homeowners have the ice they want at their fingertips and both their kitchens and their drinks will be elevated.
To learn more, visit scotsmanhomeice.com