The following is a press release from the Dallas-based generative design software developer TestFit announcing its integration with the real-time visualization software Enscape.
TestFit, the software for determining the feasibility of a given building design, today announced the completion of their integration with Enscape, a powerful real-time visualization software.
The upcoming integration will bring the exceptional visualization users expect from Enscape to commodity buildings such as apartments, offices, hotels, industrial buildings and parking structures, during the feasibility phase. This includes improved visualization of the buildings surrounding the chosen site, adjusting meteorological conditions, the automatic allocation of assets such as cars & trees, and more.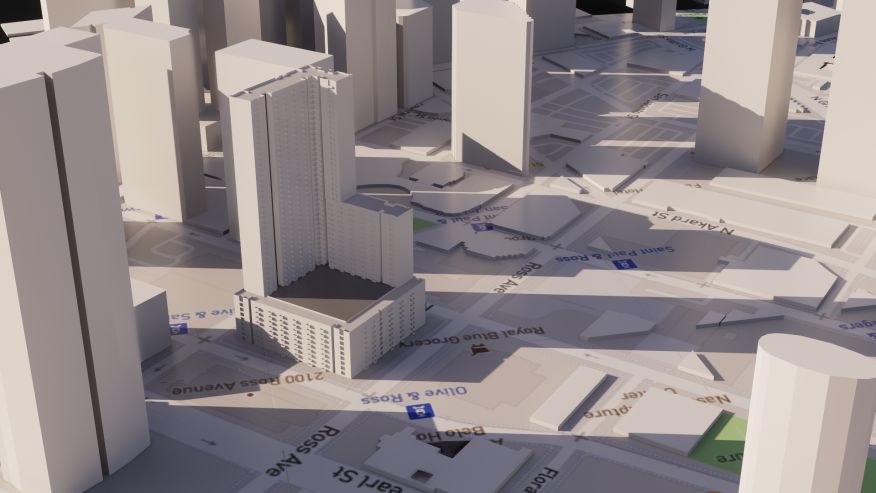 Clifton Harness, CEO at TestFit shares: "The ability to leverage Enscape's technology is going to bring significant value to TestFit's users during site planning. Oftentimes, the first step users take after TestFit is to get a building into Enscape. This significantly shortens this route, and indeed the route of further iterations, by giving users instant building design and quantities, with stakeholder renderings - all within one application."
"We're happy to have TestFit as our first SDK partner, offering our real-time rendering engine in more tools dedicated to improving the design process of the built environment," said Christian Lang, CEO at Enscape. "This integration will make the initial phase of property planning much more visual and efficient for TestFit users and all project stakeholders."