This week, we're sharing projects from Beijing to Saint Petersburg, Montana, and Idaho, with several stops in between. In addition to the projects that we cover in detail, we highlight work that architecture firms share with us every day through Project Gallery, the user-generated portion of ARCHITECT's website. To date, we have more than 16,000 projects for your browsing.
Humbird at Schweitzer Mountain Resort, Sandpoint, Idaho
Skylab
"Leveraging the properties of mass timber construction—beauty, sustainability, and structural efficiency—the complex will bring together tradition and innovative materials in a contemporary, future-forward expression."
California Institute of Technology Resnick Sustainability Resource Center, Pasadena, Calif.
Cannon Design
"In line with the building's sustainability mission, a soaring, timber-framed atrium houses the center's social and collaborative spaces, and the swooping glass curtain wall flooding this multi-story space with natural light incorporates a mass timber grid shell."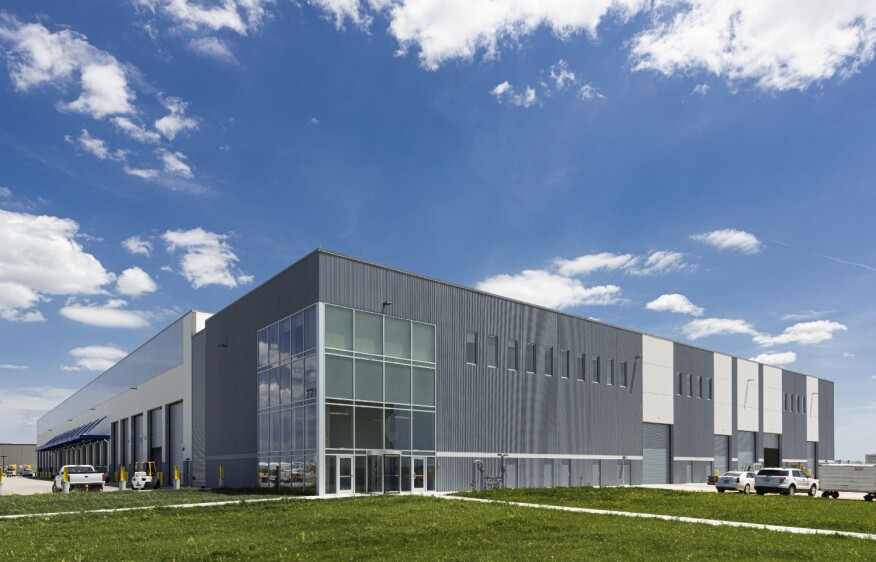 United Airlines Ground Equipment Maintenance Facility Replacement, Chicago
Ghafari Associates
"The building also supports specialized equipment, such as an extensive bridge crane system, a compressed air and bulk fluids system, a vehicle exhaust system, automated parts and tool storage systems, and more."
AIA Center for Architecture and Design, Baltimore
Quinn Evans Architects
"The Center for Architecture and Design serves as a high-profile, visible space to showcase the important role of architectural practice and design, and as a dynamic hub to engage professionals, students, and the public."
Medicine Rock Residence, Whitefish, Mont.
Cushing Terrell
"For this residential landscape design concept, the client requested a study in contrasts with both a formal layout and natural aesthetic. Our solution was to blur the line between the built hardscape and the native landscape."
Hongkun Museum of Fine Arts, Beijing
Precht
"Entering the gallery through an opening in the monolithic facade, the archlike curves continue to the interior and gently merge into a clean white space for exhibiting the artworks."
You can read more about Precht, ARCHITECT's July/August Next Progressives firm, here.
Vanke Co. - Firenze Exhibition Hall, Beijing
GBBN Architects
"A careful demolition strategy allowed us to remove the building's stone façade, several concrete roof slabs, and two large beams to bring in natural light."
Ferrum 1, Saint Petersburg, Saint Petersburg
Tchoban Voss Architekten
"The sculptural façade is constructed in a geometric grid and presents itself as a coherent, dynamic, organically flowing fabric of loose 'warp and weft' threads. Three-dimensional stripes span the rectangular building both horizontally and vertically."
Nesika Illahee, Portland, Ore.
Carleton Hart
Located in the Cully neighborhood of Portland, Ore., Nesika Illahee is a 59-unit affordable housing project with 20 units reserved for members of federally recognized Native American tribes in the United States. The project, designed by the local firm Carleton Hart, draws inspiration from Northwestern salt outcroppings and encourages interactions between its resident services coordinator and tenants, fostering support and community. You can read more about the project, included in ARCHITECT's July/August issue, here.
Want to see your firm's work highlighted here? Sign up for an account with ARCHITECT's Project Gallery, add your firm, and upload your projects. Go to the Project Gallery's homepage and click Create a Project.