Architects who want to pursue the International Living Future Institute's (ILFI's) Living Building Challenge (LBC) or an upper tier of certification from the U.S. Green Building Council's (USGBC's) LEED rating system often find themselves in a quandary when it comes to specifying materials and products. The IFLI, for one, publishes its infamous Red List of 20 categories of chemical compounds and materials that have potential negative impacts on human health and the environment.
Sourcing materials that comply with green certification frameworks and building codes, particularly those for fire safety and electrical, can be difficult—but not impossible.
"Codes are always very well-intended, and I think that in general they are written with the public's best interests in mind," says Heidi Creighton, AIA, an associate in the Los Angeles office of BuroHappold Engineering. "But I think codes are also written by people in particular industries that know a certain way of doing things. They tend to be rigid and very risk averse. So, that can make more progressive schemes, like the LBC, challenging."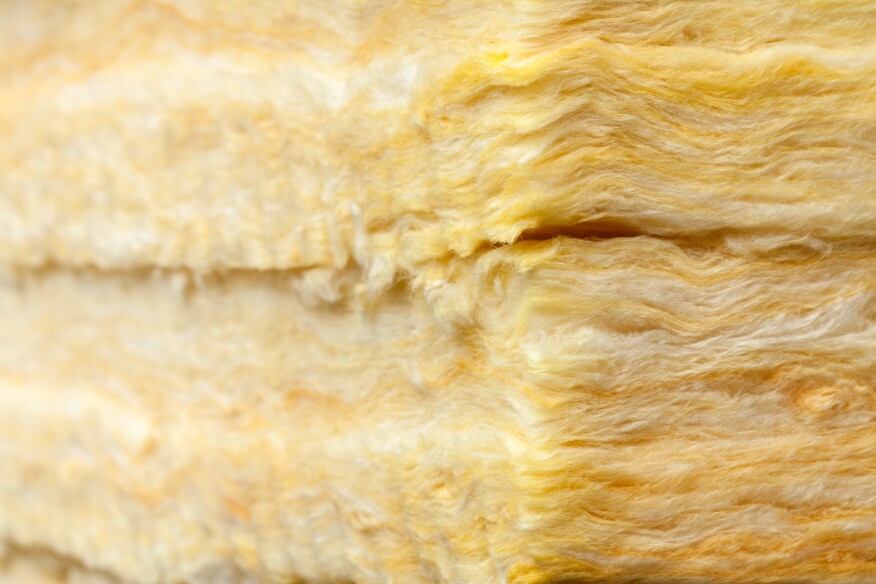 Challenging the Status Quo
Insulation is one product category in which architects may have to choose between sustainability goals and performance, which Creighton says was the case when BuroHappold helped design a laboratory at the Hawaii Preparatory Academy. The team's initial goal was net-zero energy, but its stretch goal was Living Building status. To insulate the building's roof, the team could have chosen from several materials made free of Red List ingredients and that complied with the municipality's fire safety standards. Instead it selected foam insulation made with bio-based materials, but also with halogenated flame retardants (HFRs), which is on ILFI's Red List, for its high R-value. (According to the U.S. Department of Energy, rigid foam insulation is rated R-4 to R-6.5 per inch of thickness, which is "up to 2 times greater than most other insulating materials of the same thickness.") The IFLI ultimately granted the project a variance.
In 2014, a dozen architects, public health advocates, and scientists—including representatives from the Green Science Policy Institute (GSPI), USGBC California, and the ILFI—petitioned the International Code Council (ICC) to create an exception to the International Green Construction Code (IgCC) to allow for the installation of rigid foam insulation without added flame retardants in areas "below a concrete slab on grade that provides continuous separation from the interior of the building, or installed as below-grade exterior foundation insulation." In other words, in places where fire resistance is of little service to building safety.
In the petition, the group asked that the exception be made to IgCC Section 508: Insulation, a part of the code that refers to the International Building Code (IBC) section 2603.3 and which specifies the fire safety rating (based on an ASTM E84 standard) that rigid foam insulation in buildings and structures must meet. Today, all rigid foam insulation products meeting that rating contain HFRs.
The IgCC voting committee denied the petition, arguing that since the IgCC is an overlay code on the IBC and the International Residential Code, the exception should be considered by the committees that vote on changes to those codes directly. In 2015 GSPI, working with consultancy BuildingGreen and the Development Center for Appropriate Technology, resubmitted the proposal to the IBC and IRC committees. Both denied the proposal.
Suzanne Drake, a research director in Perkins+Will's San Francisco office and co-author of the IgCC petition, says these proposals are valuable insofar as they might force ICC voting members to consider places where HFRs are unnecessary. "I read that 2 percent of fires start in the wall cavity, so you're putting in these very dangerous chemicals—which we have to live with for the life of the building—for something happening that has very low odds."
GSPI executive director Arlene Blum says the group has not decided whether it will petition the ICC for the 2021 code editions.
Alternate Means
Seeking to codify an exception is neither the fastest nor easiest route to addressing code conflicts. Project teams can request the use of an alternate material or method of construction through the local building code authority. Steve Thomas, president of Colorado Code Consulting, works each day with builders and municipalities to determine whether requested alternate materials or methods comply with code. "[Codes] are not intended to prohibit any product or way of building," Thomas says. "So a [code] official can approve an alternative as long as they can prove it's equivalent and meets the code."
Receiving that green light can be a simple or very complex process, depending in part how rigorous the code officials are in the jurisdiction, Thomas says. "It varies from city to city. Some will just say, 'Give me some engineering on it and I'm happy,' but others will say they want testing."
Manufacturers can put a product through an ICC evaluation process, in which the material is run through performance and safety tests to determine whether it passes code. But that review process can take a year or two, Thomas says. Manufacturers must also be willing to pay for the testing—but they have a lot to gain if the resulting report shows equivalency to the code.
Plugging into New Materials
Electrical cabling is another building product often made with materials that appear on the Red List. "A lot of cabling is made from [polyvinyl chloride] PVC and has phthalates added to it to make it pliable," says James Connelly, vice president or products and strategic growth for IFLI. "Both of these have significant life cycle health concerns."
The National Electrical Code (NEC) includes a preference for PVC-jacketed cabling, says Connelly, based on that material's performance attributes in flame-spread tests. However, PVC produces dioxins when it burns. PVC-free and HFR-free electrical wiring and data cabling exist, but using them can add complexity to a project. For some applications, Connelly says, PVC-free cabling may need to be placed inside conduit to meet the NEC's fire safety standards.
Creighton says her team had to do extensive research to find PVC-free wiring and conduit options for the Santa Monica City Service Building, which is also pursuing LBC certification. Another consideration: cost. PVC-free cabling costs more than conventional cabling, though Creighton declined to provide specifics.
Sometimes material selection restrictions come from municipalities rather than industry groups. For instance, San Francisco's green building code requires that municipal buildings exclude, with some exceptions, the use of PVC, lead, and tropical hardwoods. Richman Neumann, AIA, BIM technology associate at sustainability consultancy Urban Fabrick and the sustainability project manager for eight construction projects at the San Francisco International Airport, says the city's Department of Environment enforces materials restrictions in applications where alternatives are readily available. For example, building materials made with PVC are allowed only if PVC-free alternatives are excessively costly, not available on time, or would cause defensible performance impacts. "In flooring and roofing, where lots of alternatives to PVC exist, it's very hard to get a variance," he says.
The Hard Stuff
Complying with any rigorous environmental standards or guidelines takes effort even when it does not require working around code requirements, Creighton says. "Specifications are extremely important for these projects, so you have to make sure the language is clear and be extremely rigorous—for the general contractor as well as for all of the subcontractors, too. For example, you don't want some contractor who might have 'extra stuff in the truck' to use that material" because it might conflict with the guidelines or with code.
"Project teams struggle the most of all with [losing the] momentum of the old way of buying and using material," Neumann says.
Costs can be another issue, but Drake notes that one should not assume a project seeking compliance with a framework for reducing material toxicity or environmental impact will necessarily be costlier. "Alternatives are not always expensive," she says. "You should not even assume it." She adds that people often assume the same of highly energy-efficient buildings. "You could build a building conventionally and it can be very expensive, or you can do a thoughtful LEED Platinum building and make it an economical project."
That said, materials newer to the market may carry a markup. But there are always places to swap out in any budget, she says. For example, if one wants a non-PVC, resilient, wood-like flooring, they can substitute in something more economical elsewhere.
Still, choosing materials based on environmental or health impacts will generally require concerted effort and a dedicated team—not to mention ongoing work with local code officials to manage alternate material and methods requests. "It takes a progressive client to decide it wants to go down this path and a really passionate team to carry it through because it is such a high [and transformative] bar," Creighton says.
Note: This story has been updated since first publication.