In this edition of the Progressive Questionnaire, Innauer-Matt Architekten principals Markus Innauer and Sven Matt talk about their commitment to creating spaces with long-lasting validity.
Firm: Innauer-Matt Architekten
Location: Bezau, Austria
Year founded: 2012
Leadership: Markus Innauer, Sven Matt (principals)
Education: Innauer: M.Arch., University for Applied Arts, Vienna; University of California, Los Angeles; Matt: Master of Engineering, Technical University Innsbruck; Technical University Vienna
Experience: Innauer: Oskar Leo Kaufmann, Dornbirn, Austria; Matt: Dietmar Feichtinger Architectes, Paris; Bernardo Bader Architekten, Dornbirn
Total staff: 4–5 employees
How founders met: In high school
Mission:
We are heavily influenced by the landscape and buildings of our home region, the Bregenzerwald, in Austria. Our commitment is to create spaces that live through their atmosphere and have a long-lasting formal and social validity. In our work we try to be accurate and restrained without the need to reinvent architecture every Monday.
First commission:
Restaurant Innauer (Dornbirn) was Markus' first commission, in 2009, while Sven built Haus für Gudrun (Mellau, Austria) in 2010. Our first commission as Innauer-Matt was a 2014 residential development called Seedomaine Lochau (Lochau, Austria), in collaboration with Gohm-Hiessberger Architekten.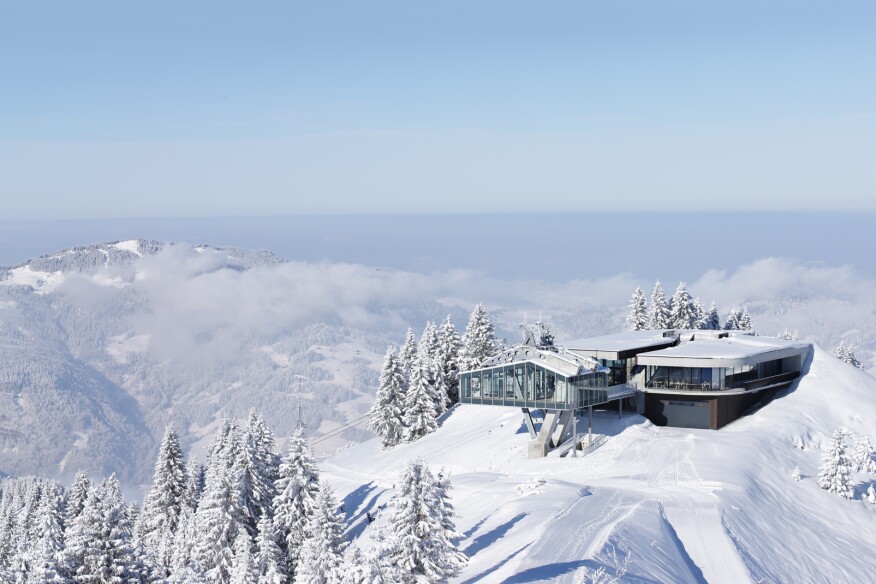 Design hero:
Markus likes the sexiness of John Lautner's projects.
Modern-day design hero:
Our modern day hero might be Peter Zumthor, Hon. FAIA, as he is a master in creating spaces with dense atmospheres, and he is a maniac in regards to detailing and use of materials.
Design tool of choice:
Sketching and physical models.
Special item in your studio space:
We have a ceramic dog that keeps watch over our studio and our work.
Favorite project:
Our favorite project is always changing. Most of the time, it's the one we are currently working on, as with every new commission there is the chance to further develop our principal idea about architecture.
Second favorite project:
Our second favorite project is the Wirmboden Chapel in Schnepfau in 2016. It is by far our smallest built commission but it took three years until completion—that's about six months per square meter. We learned a lot with this project. We saw that the effect a building has on the community is much more important than the formal idea that we, as architects, developed for it.
When we're not working in architecture:
We spend time with our families and friends without thinking about architecture every five minutes or so.
Skills to master:
Staying calm.
Morning person or night owl:
We're both morning people.
Any superstitions?
We believe in the magic of numbers: They have to be even.