Today, the Chicago Architecture Biennial announced the full list of contributors that will participate in the 2019 Chicago Architecture Biennial taking place from Sept. 19 through Jan. 5, 2020. The list, initially announced in March, now consists of over 80 architects, artists, collectives, and researchers from more than 20 countries across four continents.
"Our 2019 contributors represent the diversity of thinking on architecture and spatial practice globally, each engaged in research and work that explores the potential and challenges of our everyday experiences across public and private space, as well as the motivation and potential for the future of the field," said Yesomi Umolu, the event's artistic director, in a press release.
In addition to Umolu, this year's event, titled "...And Other Such Stories," was curated by Europe-based curator Sepake Angiama and Brazil-based architect and artist Paulo Tavares. The team prioritized practices and projects that explore "exchange and interaction," according to the release.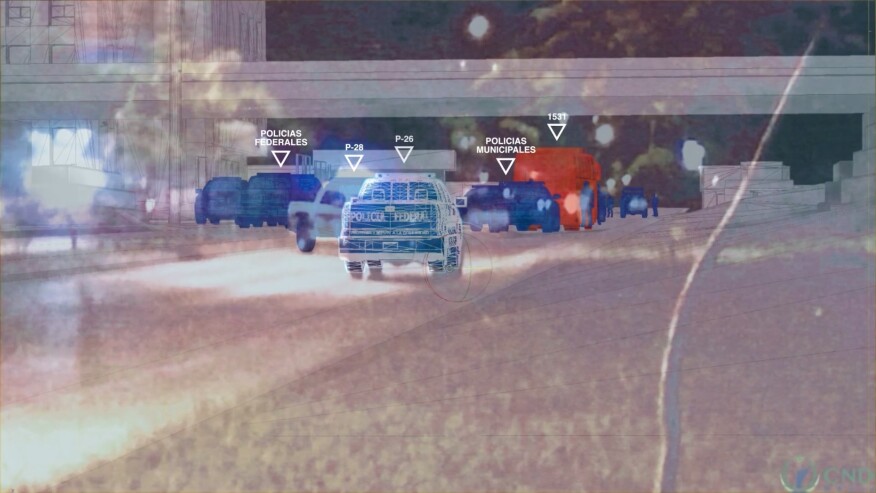 The 2019 Chicago Architecture Biennial will be free and open to the public from Sept. 19 through Jan. 5, 2020 at the Chicago Cultural Center.
Here is a complete list of the 2019 contributors.
Exhibition Contributors
Adrian Blackwell (Toronto)Akinbode Akinbiyi (Berlin)
Alejandra Celedon & Nicolas Stutzin (Santiago, Chile)
Alexandra Pirici (Bucharest, Romania)
Avijit Mukul Kishore & Rohan Shivkumar (Mumbai, India)
Black Quantum Futurism (Philadelphia)
Borderless Studio (Chicago)
CAMP (Mumbai, India)
Carolina Caycedo (Los Angeles)
Center for Spatial Research (New York)
Chicago Architectural Preservation Archive (Chicago)
Clemens von Wedemeyer (Berlin)
Cohabitation Strategies (Rotterdam, Netherlands, and New York) & Urban Front (New York)
ConstructLab (Berlin)
DAAR (Sandi Hilal & Alessandro Petti) (Beit Sahour, Palestine)
Detroit Planning Department (Detroit)
Do Ho Suh (London)
FICA–Fundo Imobiliário Comunitário para Aluguel (São Paulo)
Forensic Architecture (London) & Invisible Institute (Chicago)
Herkes İçin Mimarlık (Architecture For All) (Istanbul)
Jimmy Robert (Berlin)
Joar Nango (Romssa /Tromsø, Norway)
Jorge González (San Juan, Puerto Rico)
Keleketla! Library (Johannesburg), in collaboration with Stockyard Institute (Chicago)
Maria Gaspar (Chicago)
MASS Design Group (Boston and Poughkeepsie, N.Y., and Kigali, Rwanda)
MSTC (São Paulo), in collaboration with Escola da Cidade (São Paulo) and O Grupo Inteiro (São Paulo)
Ola Hassanain (Khartoum, Sudan, and Utrecht, Netherlands)
Oscar Tuazon (Los Angeles)
Palestine Heirloom Seed Library Project (northern West Bank, Palestine)
Raumlabor (Berlin)
RIWAQ - Center for Architectural Conservation (Ramallah, Palestine)
RMA Architects (Mumbai, India, and Boston)
Sammy Baloji & Filip de Boeck (Brussels and Lubumbashi, Democratic Republic of the Congo)
Santiago X (Chicago)
Settler Colonial City Project (Ann Arbor, Mich., and Guayaquil, Ecuador) in collaboration with
American Indian Center (Chicago)
Somatic Collaborative (Felipe Correa & Devin Dobrowolski) (New York)
studioBASAR (Bucharest, Romania)
Sweet Water Foundation (Chicago)
Tania Bruguera (New York) & Association of Arte Útil (Havana)
Tanya Lukin Linklater (Ontario, Canada) & Tiffany Shaw-Collinge (Alberta, Canada)
Territorial Agency—John Palmesino & Ann-Sofi Rönnskog (London)
The Funambulist (Paris)
Theaster Gates (Chicago)
Usina - CTAH (São Paulo)
Vincent Meessen (Brussels)
Walter J. Hood (Oakland, Calif.)
Wendelien van Oldenborgh (Berlin)
Wolff Architects (Cape Town, South Africa)
Zorka Wollny (Berlin)
Catalog Contributors
American Indian Center (Chicago)Aviwe Mandyanda (BlackStudio) (Johannesburg)
Carmen Silva (São Paulo)
Cheyanne Turions (Vancouver, Canada)
Denise Ferreira da Silva (Vancouver, Canada)
ELLA (Los Angeles)
Emmanuel Pratt (Chicago)
Eduardo O. Kohn (Montreal)
Inam Kula (Cape Town, South Africa)
Lesley Lokko (Johannesburg)
Mario Gooden (New York)
Pelin Tan (Mardin, Turkey)
Stephen Willats (London)
Vincent Tao (Toronto)
Virginia de Medeiros (São Paulo)
Vivien Sansour (Bethlehem, Palestine, and Los Angeles)
Columbia Books on Architecture and the City (New York)
This article has been updated to reflect that curator Sepake Angiama is currently based in Europe.